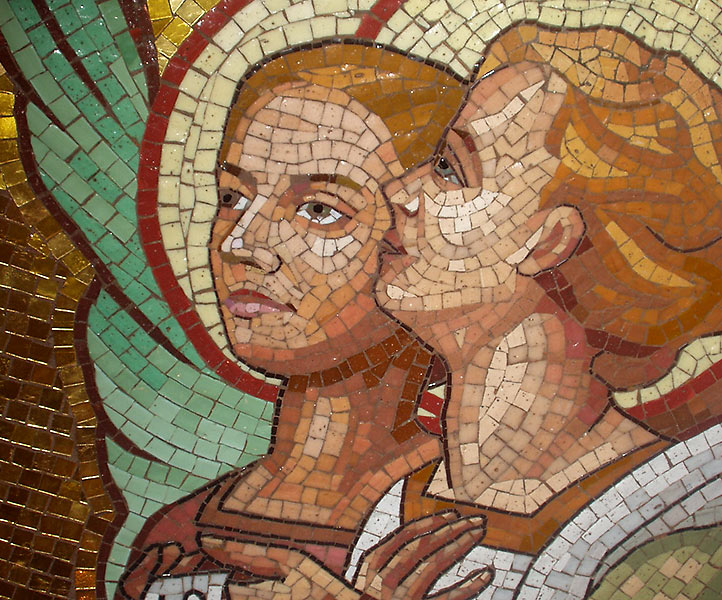 Basilique du Rosaire
Lourdes
Néo-Classical Mosaics of the XIX century created by Giandomenico Facchina (the inventor of the indirect technique). The restoration was performed between 2003 and 2004 under the direction of Michel Patrizio.
Work undertaken: Diagnosis, gap filling, cleaning for 5 out of the 15 chapels of the lower Basilica
Les étapes de restauration
chapel of the Nativity
In the empty gap, all the original mosaic has disappeared.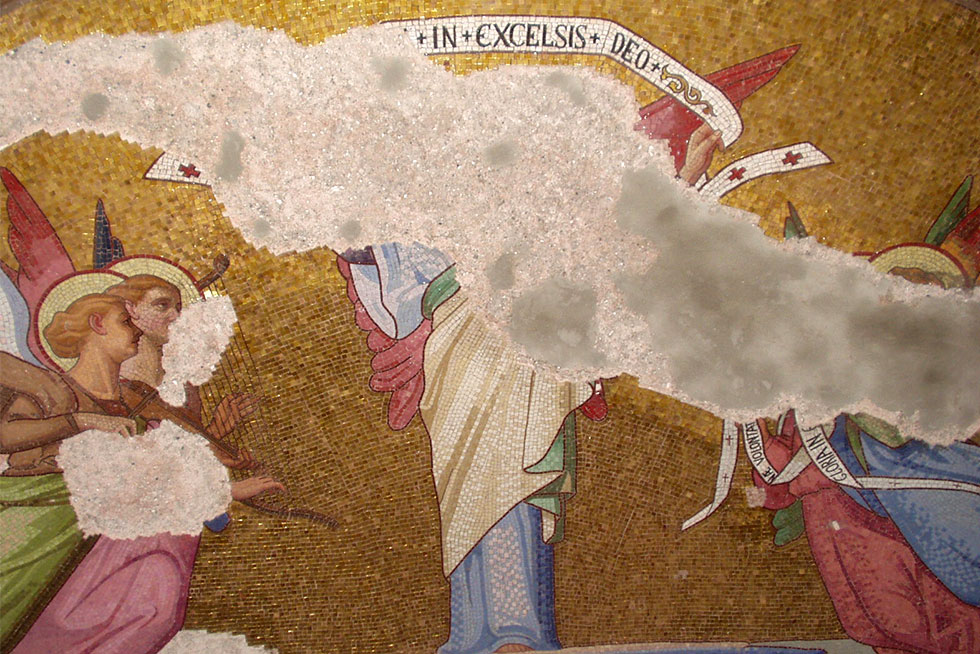 mosaic reconstituted in workshop
After re-creation of the drawing, the mosaic is stuck upside down on paper (reverso method). The materials are smalti and gold from Orsoni.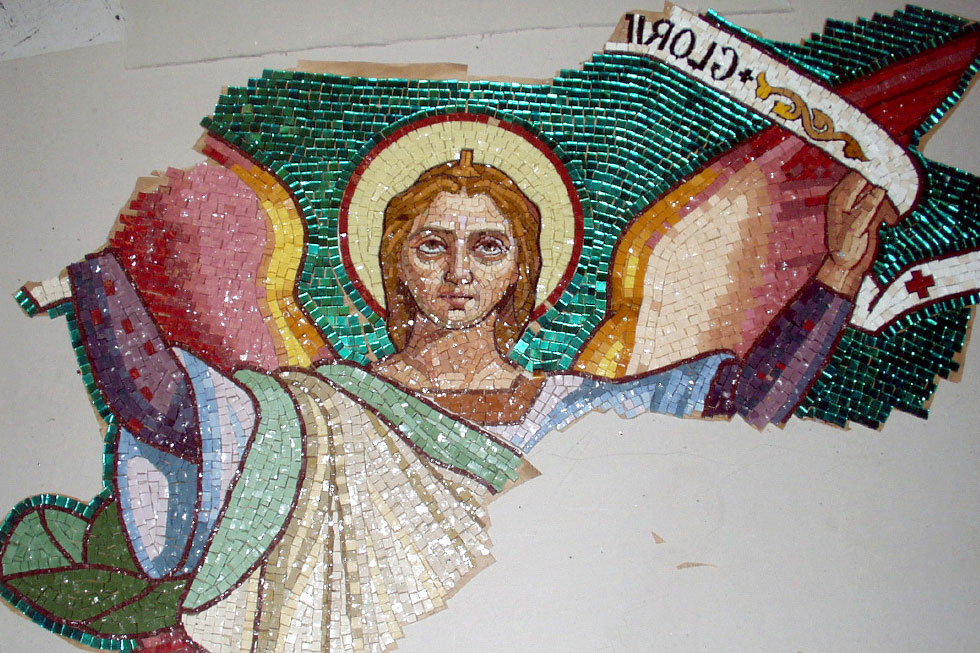 step of installation
The mosaic is placed on site and connected with the existing. Integration must be as unobtrusive as possible.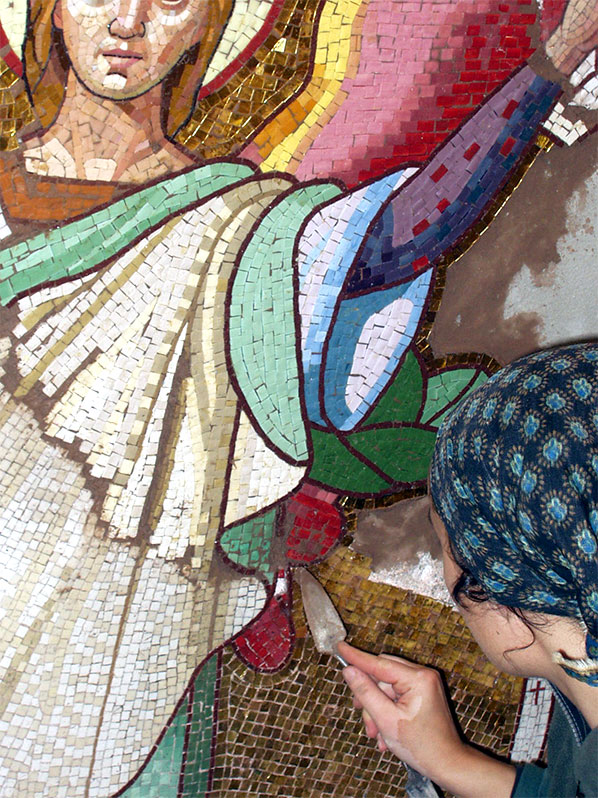 after restoration
State of the mosaic after our intervention.