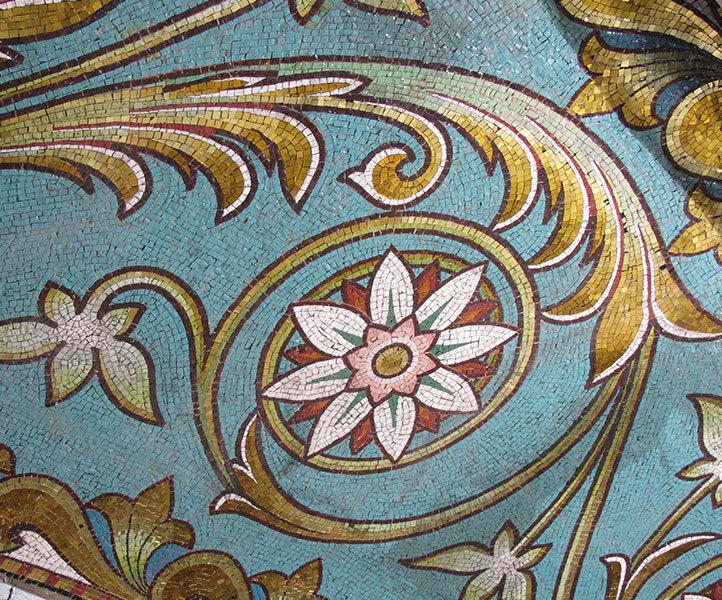 Basilique Notre Dame de Fourvière
Lyon
Néo-classical Mosaics from the workshop of Guilbert-Martin of Lyon. Performed in 2012, under the direction of Michel Patrizio.
Work undertaken: Diagnosis, injections, partial removal and re-installation and cleaning. 
Les étapes de restauration
scaffolding
Scaffolding for a removal operation on a side chapel.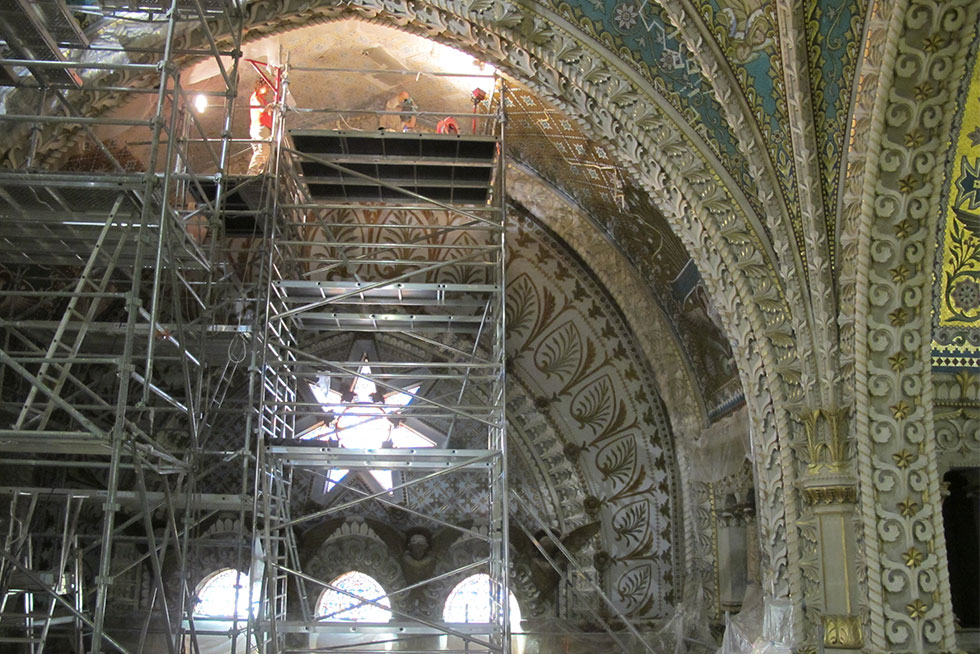 a strappo
The mosaic is detached from the damaged support.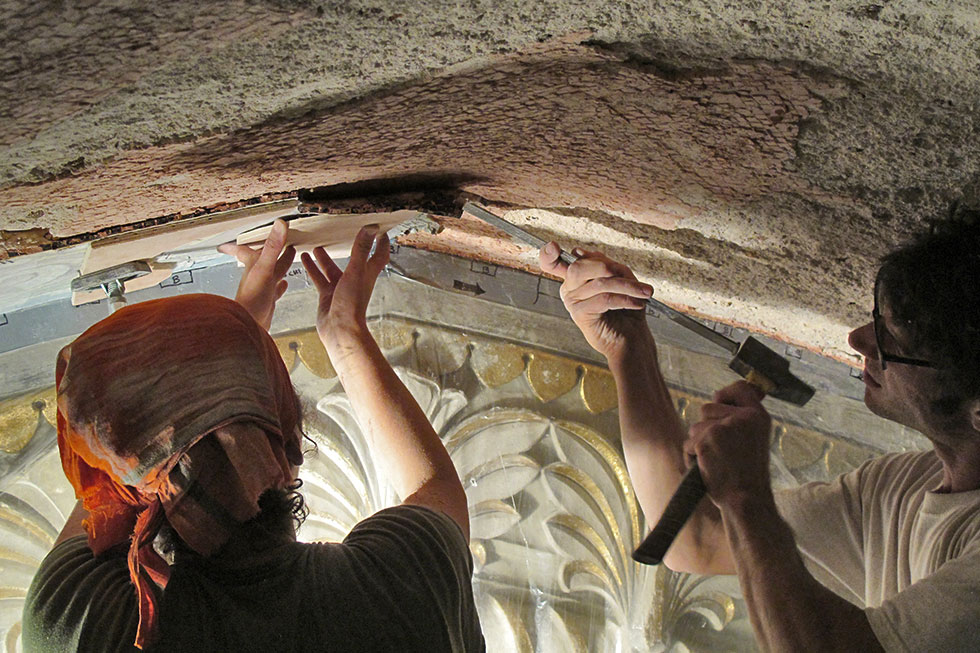 fragmented mosaic
The mosaic is detached from the vault in numbered pieces. A purge of the lime attached at the bottom of the mosaic and on the vault is necessary before the installation.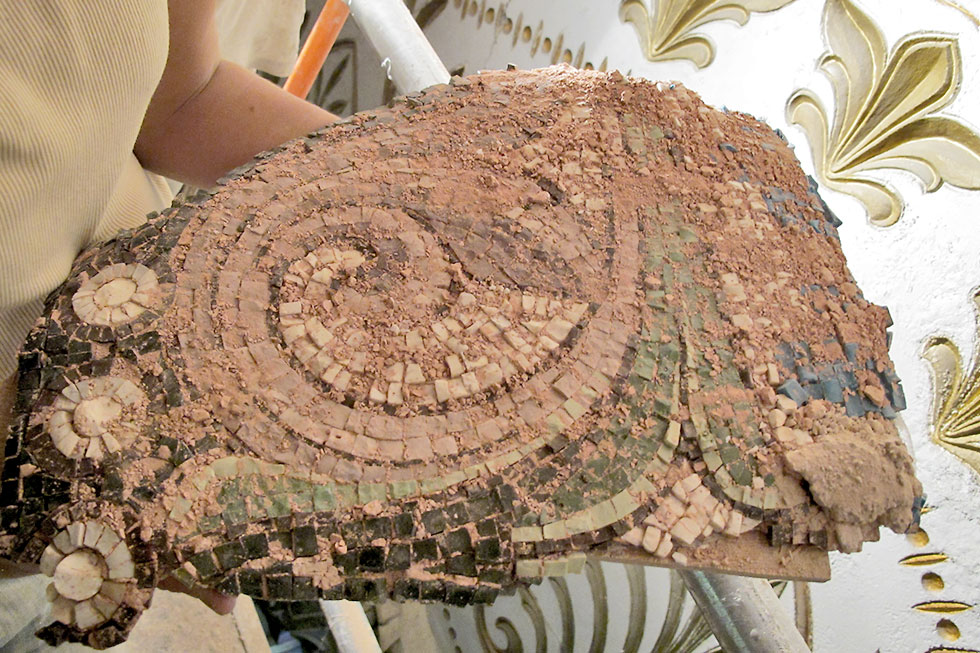 cleaned pieces
Fragments freed from the old lime are ready to be put back on the vault.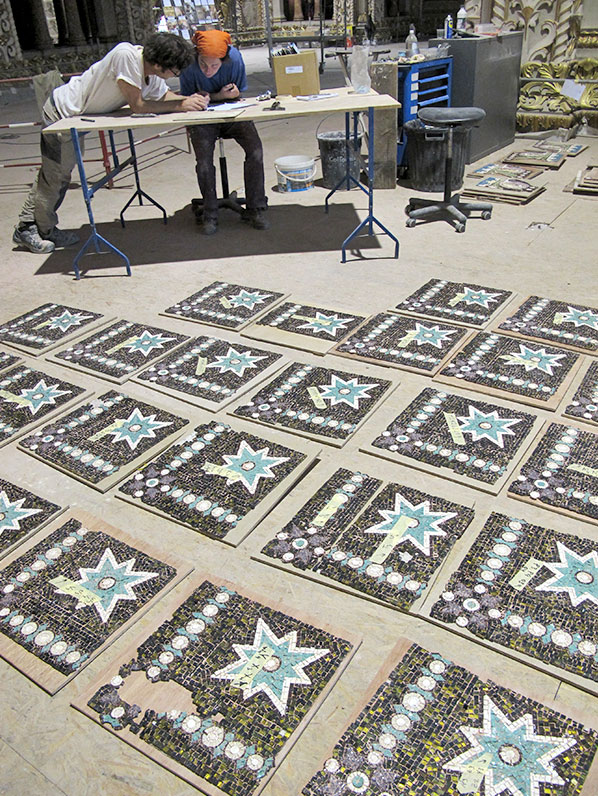 setting
Following the laying plane, the fragments are set on the new coating.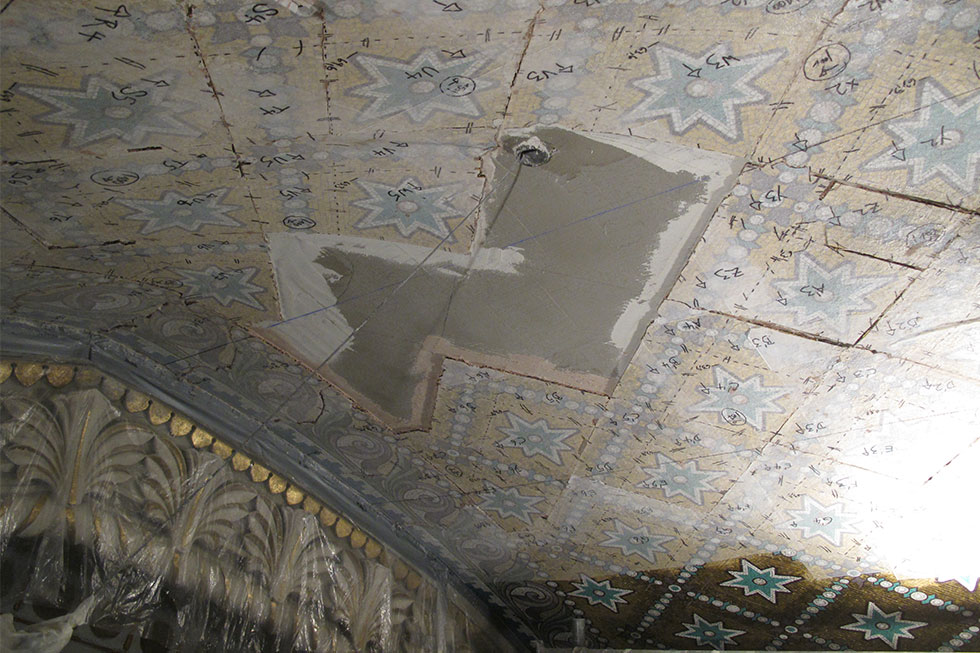 restored vault
The mosaic has returned to its original state on a sanitized support.