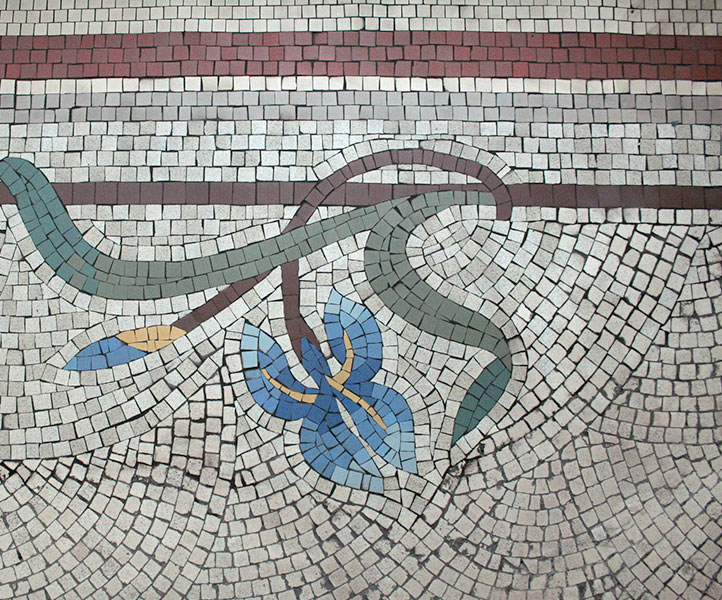 Rue Michel-Ange
Paris
Entranceway to a Parisian building from the early XX century. The Mosaic in the entranceway, made of stoneware, had sustained water-damage.
Work undertaken: Design repaired in workshop and reinstated, cleansing and replacement of entrance-way by "Art du Marbre Concept".
Les étapes de restauration
entranceway before restoration
old restoration to break.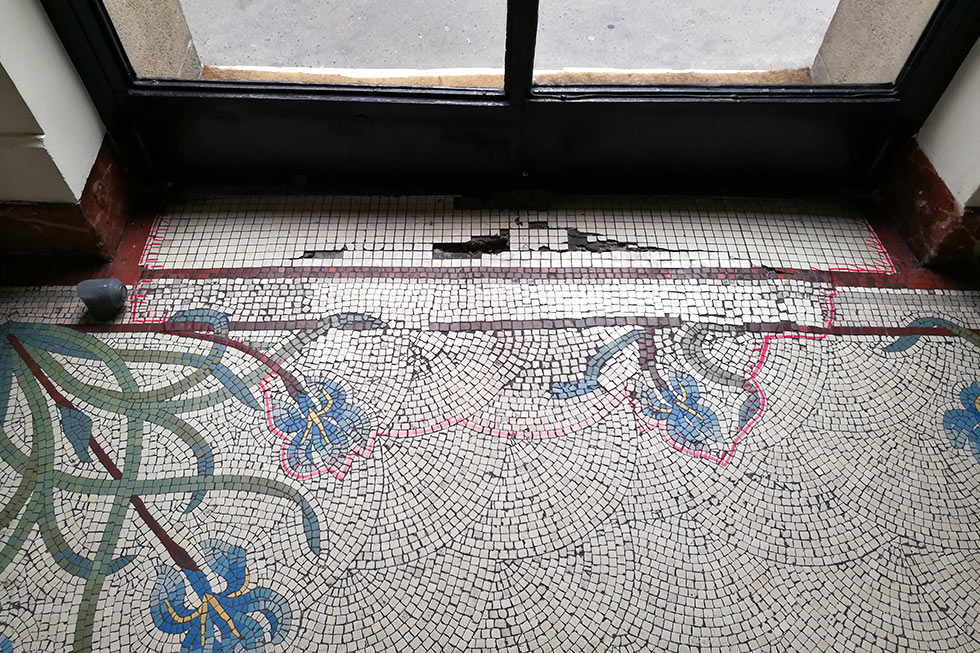 purged support
The edges are consolidated with a resin and the coping is redone.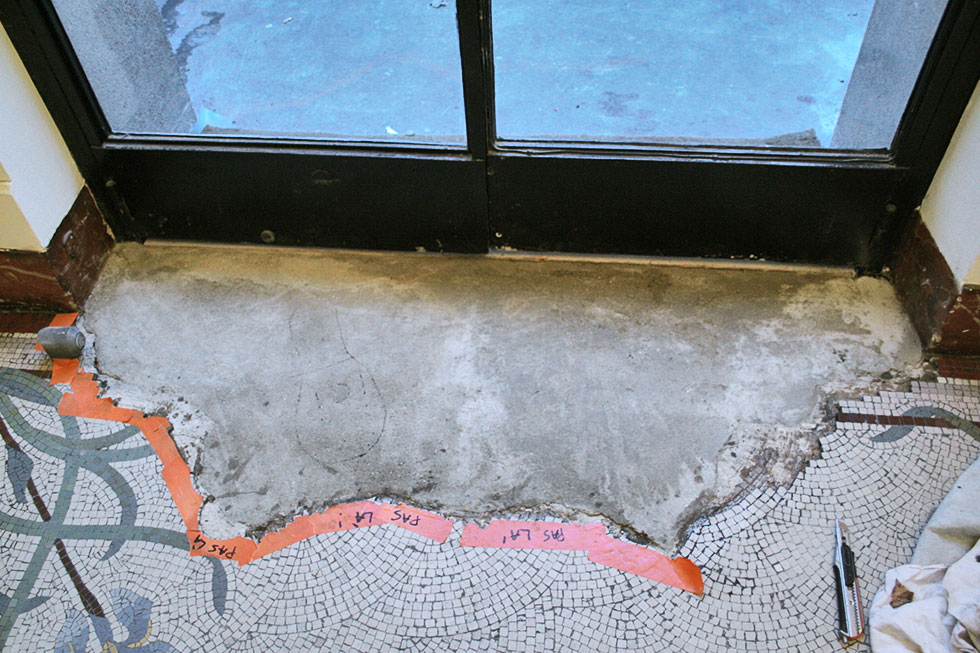 reconstruction of the motif on paper
The pattern is reconstituted backwards on paper, in the workshop.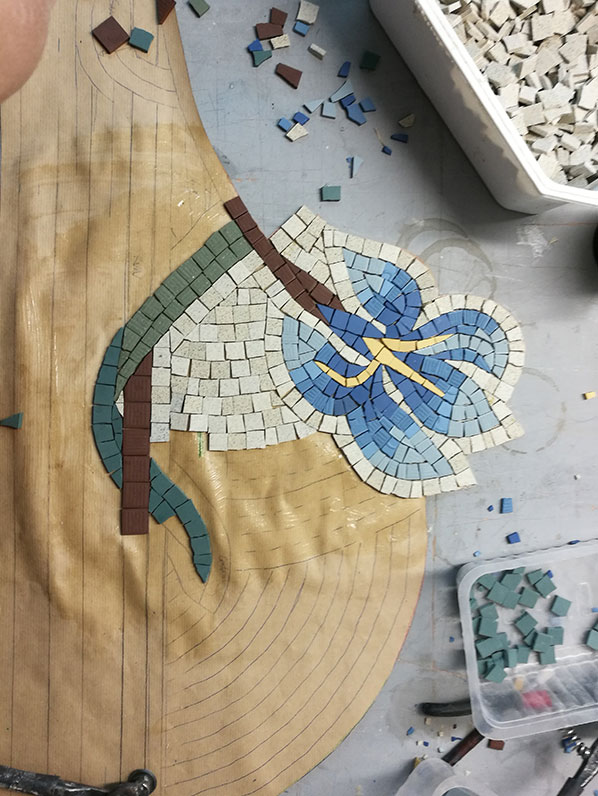 restored mosaic
Mosaic restored, before the final cleaning.